Mediterranean Style Homes: Why People are Choosing to Build this Irresistible Style
Mediterranean Style Homes: Why People are Choosing to Build this Irresistible Style
A Dive into the appeal of Mediterranean Style Homes and Architectural Styles
Mediterranean architecture is a timeless style that has lasted generations. It is no surprise why homeowners lean towards this style of home. Without any effort, it exudes luxury, elegance and warmth with its different architectural features and natural materials such as stucco walls, arched windows and low pitched tile roofs. Mediterranean style seamlessly blends traditional and modern details to make a beautiful, long lasting design that does not go out of style.
The History of Mediterranean Style Homes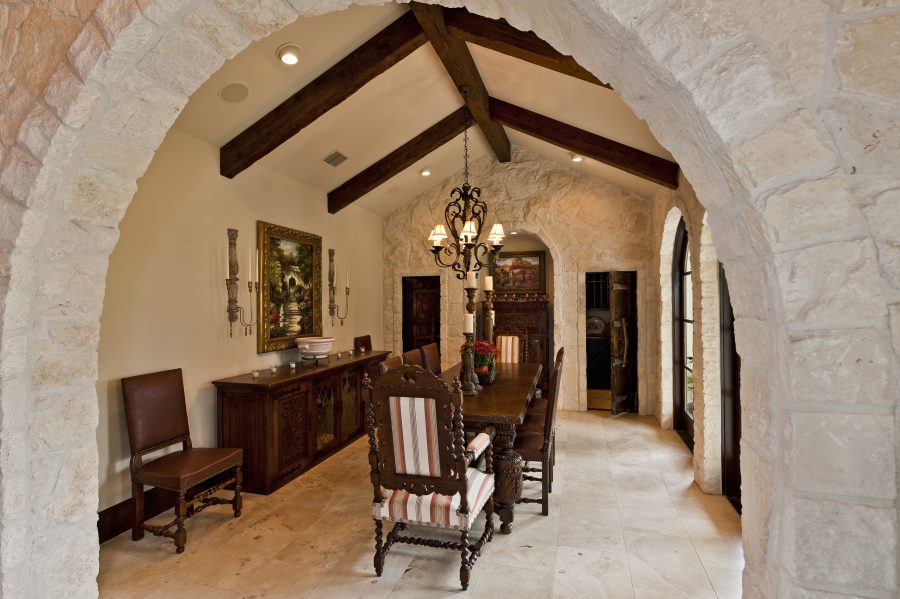 The history behind Mediterranean style homes comes from countries surrounding the Mediterranean Sea such as Spain, Italy, Greece and North Africa. Taking inspiration from a blend of different cultures and time periods, the style reflects the unique design elements from different countries in its architecture.
Arched doorways, big column entrances and stucco exterior are dated back to the Greeks and Romans, and gained popularity in the United States in the 19th century. Movements of rebirth brought these Mediterranean influences so much popularity as the style was romanticized through depictions of Mediterranean life and its beautiful landscapes.
The Mediterranean style home was consistent with warm climates, making it popular and suitable for those living in hotter regions. The red tiled roofs, stucco walls, stone, iron details and luxurious courtyards all became staples of this style of home as it adapted to incorporate modern elements while still maintaining the old world charm.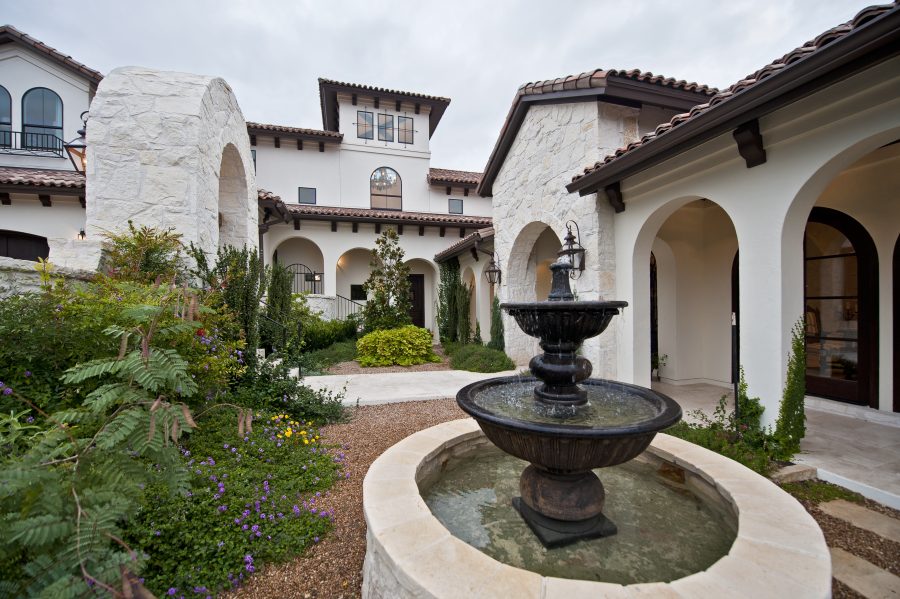 Exterior Features of Mediterranean Homes
Mediterranean homes are unique in their exterior appearance. The stucco walls add a textured look that are painted in warm colors such as terracotta, beige or cream. The remarkable red tiled roof adds timelessness and warmth to the home. Arched doorways and windows are a distinct and beautiful feature of the home that add both charm and culture.
Italian architecture shows itself in the use of wooden doors with complex designs that feel ancient and opulent. Lush courtyards are a must in Mediterranean house plans. The courtyards are filled with greenery, water features and blend the outdoor and indoor living seamlessly. The courtyard is an extension of the indoor living space and reminds us of the beauty of Mediterranean living.
Interior Features of Mediterranean Homes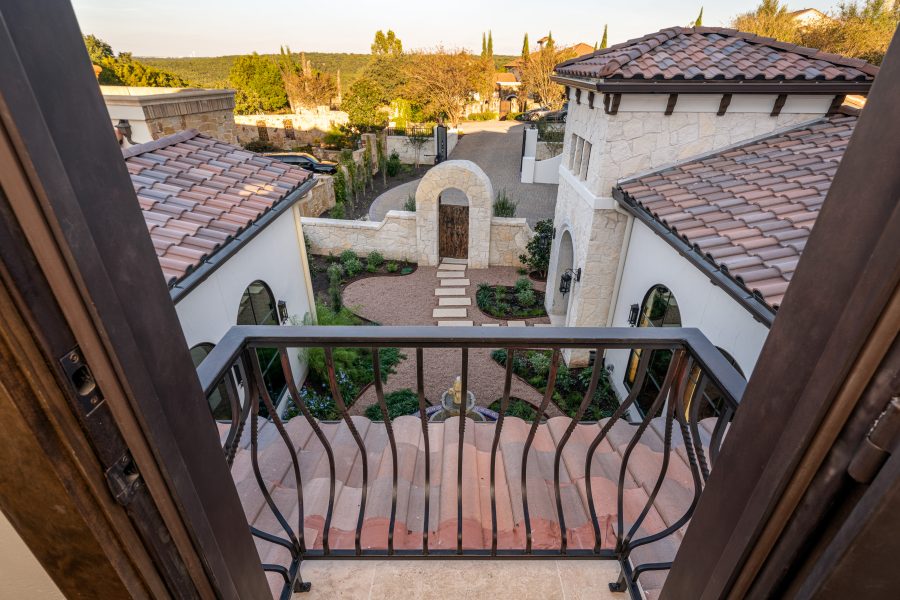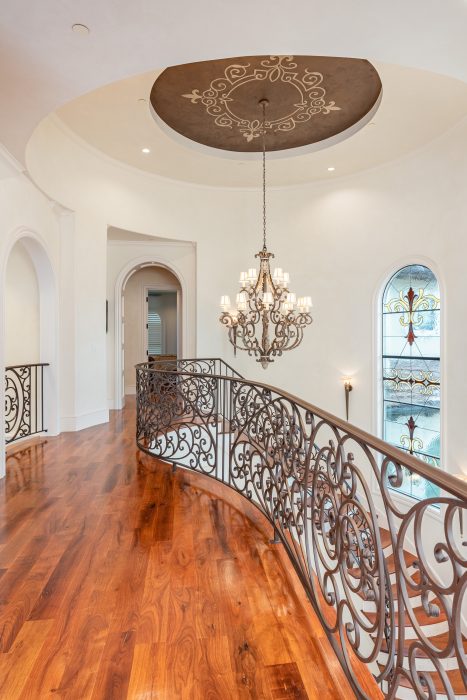 The interior features of Mediterranean house plans perfectly incorporate the culture and history of the countries of the Mediterranean. They provide elegance, bright lighting and warmness. High ceilings are featured with exposed wooden beams and earth tone color palettes that reflect the warmth of the sun and historical atmosphere. Arched doorways amplify the beauty of the home, bringing in light and merging indoor and outdoor life. Balconies with ornate wrought iron railings add unique design elements to the outdoor and indoor spaces.
Tile and stone floors create a traditional design element that ties everything together. Colorful tile patterns on countertops, backsplashes and fireplaces add vivid and warm detail in the home. Having a pleasing focal point such as an ornate iron light future or wooden furniture with detailed carving add the old world charm into the overall look of the home.
The interior of the Mediterranean homes is just as pleasing as the exterior with the spacious rooms and big windows that create a warm and inviting environment. The architecture stresses open floor plans and an appeal that is hard to beat.
Modern Mediterranean Houses
As the years go on, Mediterranean style homes adapt and incorporate modern elements into traditional design. By using sleeker lines, minimalist furnishings and modern amenities, we take the best of the traditional and make it a little more contemporary. This results in a beautiful and elegant blend of timeless style with modern practicality.
The Beauty of a Mediterranean Style Home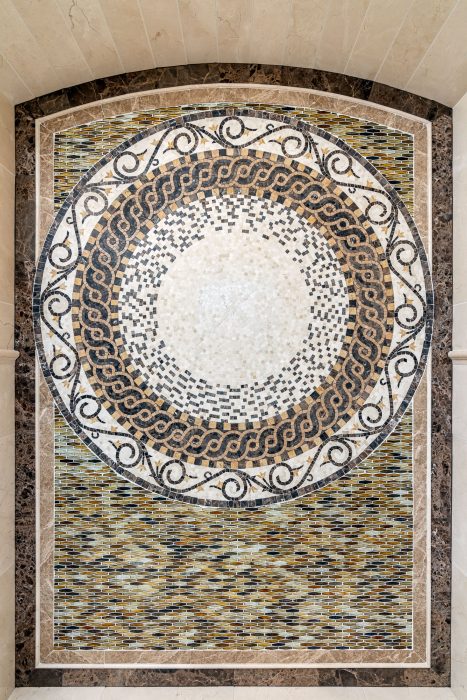 Mediterranean style homes create a sense of timeless elegance and historic charm. With the unique elements of design and welcoming nature, choosing a Mediterranean style home is a no brainer no matter where you live.
The Mediterranean design style reflects the beauty of the Mediterranean countries while also incorporating modern living. With its perfect balance of contemporary and traditional design, these houses remain an attractive choice for homeowners looking to build their dream home.
At Jenkins Design Build, we are not just builders, we are dream makers. We bring your vision and dreams to life and make a home that lasts for generations to come. We are the experts in our field when it comes to designing a home that is just right for you. Contact us today to learn more.