"
…So often, I'd be showing homes for weeks or even months until eventually we realized that nothing we looked at was going to cut it. That's when we knew we needed to look at building a custom home."
Heard this one before?…..we have.
We Pay 3% for Custom Home Builds
Let's Close the Deal
ALL-IN-ONE COMPANY
Our design-build, all-in-one company, retains clients better, ensuring you get paid. Plus, your clients have only one company to deal with.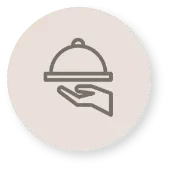 CONCIERGE SERVICE
Our concierge-level service will provide them (and you) with the kind of luxury service they're accustomed to.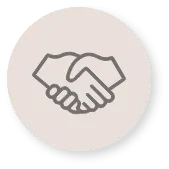 WE'RE ON YOUR TEAM
We follow your direction & work on your behalf at all times. Collaboration & team building are part of our core values. With a team of 15 ourselves, it has to be!
It's Easy to Get Started
1
Fill out our 4-question survey below to see if we are a good fit for your client.
You will hear back from us either way.
2
If they are a good fit, you'll receive our Third Party Registration form.
This will contain all the details of our agreement, including payment details and our list of promises to you (all in writing) along with what to expect from us.
3
Once you are comfortable with the agreement, sign it online.
It will be an easy online form and signature.
4
That's it. You are done!
You don't have to do anything further, other than let your client know you've found the perfect architect-builder (we are both the architect and builder) for their project.
Custom Home Projects starting at $1M
FAQ
Resources for Your Clients
If you have clients who are considering building, we have some resources to help you (and them).
Clients can be nervous about the process of building a custom home and need reassurance that the process can and will go smoothly. Some of them also want to learn everything they can about the experience and, unfortunately, there are hardly any resources that go into depth about it.
Welcome to the Better Design-Build Experience
After almost 3 decades of designing and building homes, Shan & Bethany Jenkins have created a system for helping people understand the secrets to having the best possible design-build experience.
It answers questions like:
What should I expect in a better design-build experience?
How can a better design-build experience result in a better home?
How can I get a better design-build experience no matter what builder I choose?
That's what you'll learn with the Better Design-Build Experience, how to get a better experience before, during, and after building your home.
To get started, enter your client's information below (with their permission of course). Access to the better design-build experience will come to their inbox immediately. If you prefer to send your clients a link where they can sign up themselves, you can send them this one: https://newhousebuilder.com/free-resources/