Multi generational Homes: Embracing Togetherness and Independence Under One Roof
Multi generational Homes: Embracing Togetherness and Independence Under One Roof
Multigenerational living is no longer a thing of the past as families discover the importance of having multiple family members under one roof. As family and population demographics change, multi generational homes become more significant and a popular choice. According to the Pew Research Center, the number of multigenerational households in the United States has been steadily rising over the past decade.
When it comes to designing and living in a multigenerational home there are some things to consider. Multi generational living brings together all generations into one living space. Grandparents, parents, children, adult children and other family members can all now live comfortably and harmoniously together with the right house.
Multigenerational Living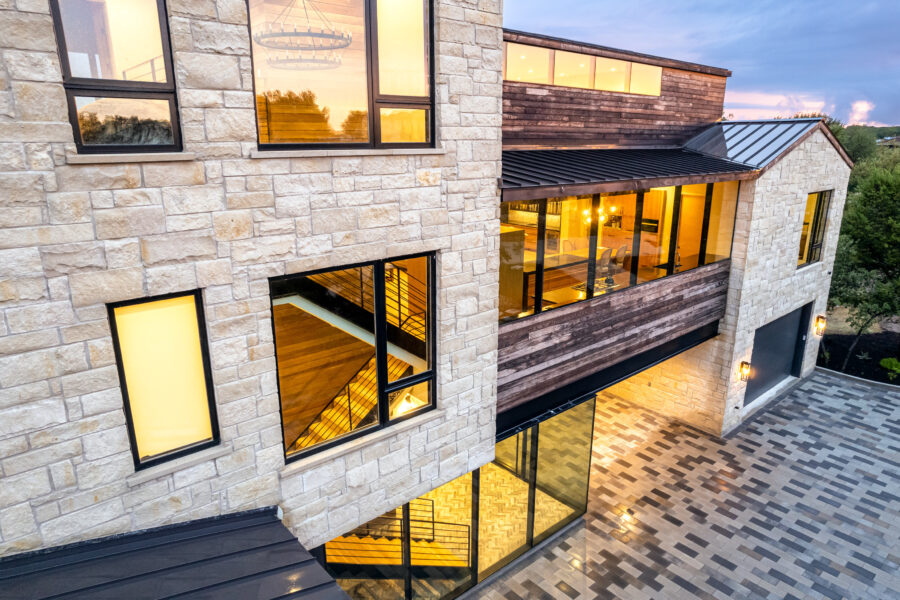 When it comes to living with your husband, family and extended family, a multi generational household can provide not only functional benefits but also emotional benefits. Bringing your family together in one home provides the opportunity for closeness and togetherness, strengthening family bonds. Meal time becomes a time to be around loved ones, activities are shared and celebrations are remembered with those closest to you.
Designing a Home with Multiple Generations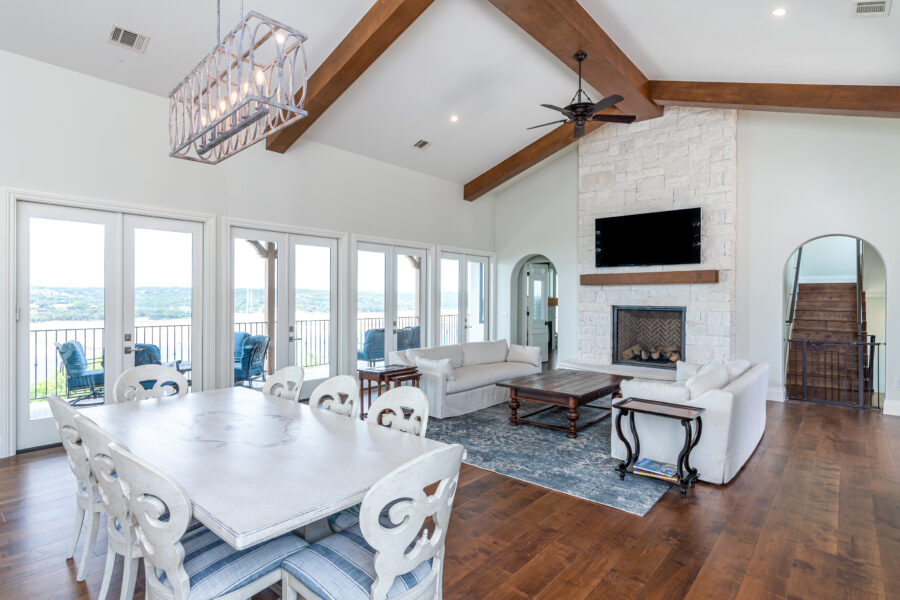 When designing a multigenerational household, it is important to take into consideration the need for personal space. Design considerations such as separate entrances, multiple living areas and roomy bedrooms are just some of many reasons the ways in which you can make your home more comfortable for many different generations. It is important that every family member in the home has a space in which they can call their own and have their own space to relax.
Accommodating multiple family members can be tricky, but with thoughtful design and well thought out floor plans it can work. For example, first floor bedrooms for older adults living in the home and an easy to access kitchenette can help with grandparents or adults with mobility issues. Open and spacious common spaces and family rooms promote interaction and provide a space where everyone can gather and hangout.
Layout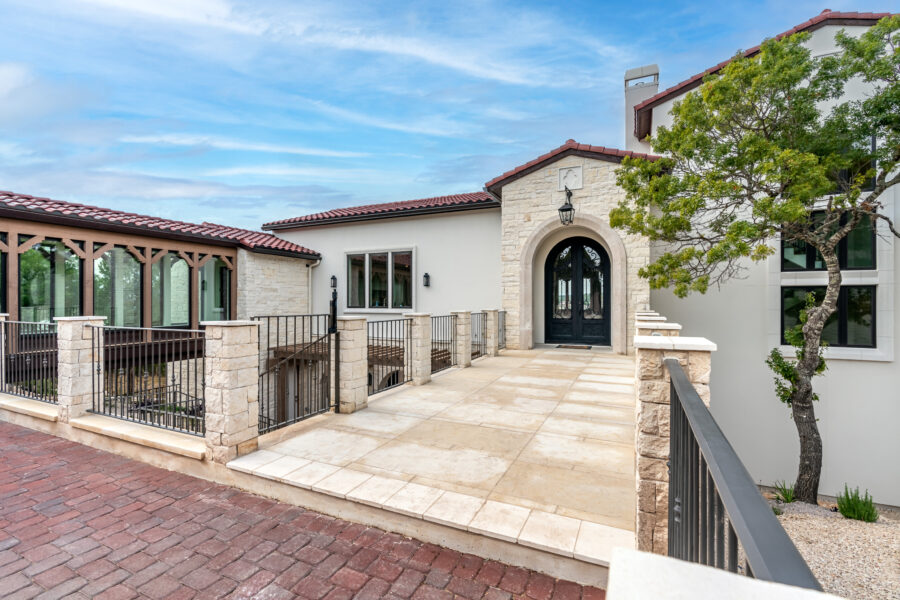 As you begin the design process, consider the layout of the home. Each family member should be considered in this process for their own personal spaces as well as for communal, shared spaces. Having different floors, or areas of the home for different generations can help develop their individual spaces while keeping open common areas to connect everyone.
Personal space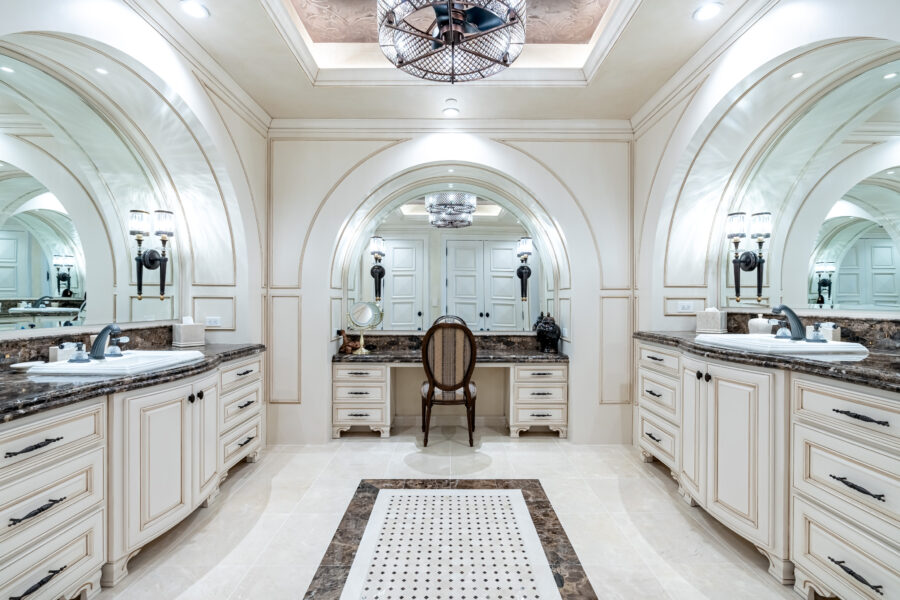 Everyone should have their own private space in the house to which they can go when needing some alone time or privacy. This could mean individual bedrooms, bathrooms or even media/game rooms. Planning for private entrances for the older generations or older children can also provide freedom and lack of interference.
Common Spaces
Shared spaces such as large kitchens, dining areas and living rooms should be included to act as primary gathering spaces for everyone to come together. Large dining tables that can accommodate everyone are a must, seating that is inviting and comfortable as well as sufficient entertainment features for groups of all ages.
Accessibility and Accommodations
When you are designing a home that includes many different generations, it is important to consider everyone in the home and their mobility obstacles. Wide hallways, open floor plans, step free entrances and elevators can help bridge the gap between all the ages. Designing a space that can also be flexible as times change and needs change is also key.
Multifunctional Spaces
Making the most of your space means multifunctional rooms. For example, using a home office that doubles as a guest room is a great use of space. Your media room could also function as a play room for your children. This way you make the most of your space and your space can evolve as your family does.
Outdoor Living
Outdoor living is one the places your family can all come together. When creating your outdoor space, make sure it can be enjoyed by everyone. Incorporate a pool or place to BBQ. Make sure to include ample sitting space for everyone, a play area for the kids and anything to make your outdoor multigenerational living fun and inviting.
Storage Space
Storage space is critical when living in a multigenerational home. You need closets, cabinets, shelves and storage solutions. Everyone in the home should have ample storage space so they can prevent clutter and stay organized.
Technology and Energy
By using energy efficient features such as solar panels, insulation and energy efficient lighting, you can not only save on energy costs but also stay environmentally friendly. Intercom systems and home automation systems can make life easier in a big home with many people for quick communication and connectivity.
Designing a home for multi generational families requires some thought on what the different family members living in the home will need. Thinking about privacy, shared spaces, layout, and accessibility when you design your home makes a more peaceful living environment for everyone in the home.
Practical Reasons for Multigenerational Living
There are a number of practical benefits to a multi generational home. One no-brainer benefit is the convenient pooling of financial resources. This can allow families to save money on housing, utilities and even caregiving expenses.
Older adult children who have recently finished school can save their cash and live at home until they are ready to go off on their own or help out with child care for the younger children and help care for grandparents. Grandparents who are able can also help out with childcare, reducing the need of external childcare services. This also allows for stronger bonds between the younger generation and older generations. With multiple people sharing the financial burden, there is a much higher quality of life for everyone involved.
Enhanced Quality of Life for all Family Members
There are multiple advantages that go beyond the financial benefits and practicality of owning a multi generational home. With multiple family members living under a roof, there is a huge amount of support and love that can be extended during the best and the worst of times. With all different age groups living together, generation gaps are bridged and families are brought closer together.
Multigenerational homes offer a myriad of benefits for families, from strengthened relationships and shared responsibilities to financial savings and emotional support. By embracing multigenerational living, families can create a harmonious environment that caters to individual needs while fostering togetherness.
As more home builders recognize the demand for multigenerational homes, housing options continue to expand, making this lifestyle more accessible and affordable for families across various backgrounds. Whether it's caring for aging parents, providing a safe and nurturing space for grandchildren, or simply enjoying the companionship of multiple generations, multigenerational homes exemplify the beauty of family, togetherness, and a sense of community.
Build with Jenkins Design Build
If you are interested in building a multi generational home and want to bring that dream to life, Jenkins Design Build is the home builder for you. Our team of experienced architects and designers will make your dreams come true and guide you through the entire process. We take great pride in our architectural details and interior finishes and will create a home that everyone in your family is sure to love.