A List of Things Every Man Needs at Home
A List of Things Every Man Needs at Home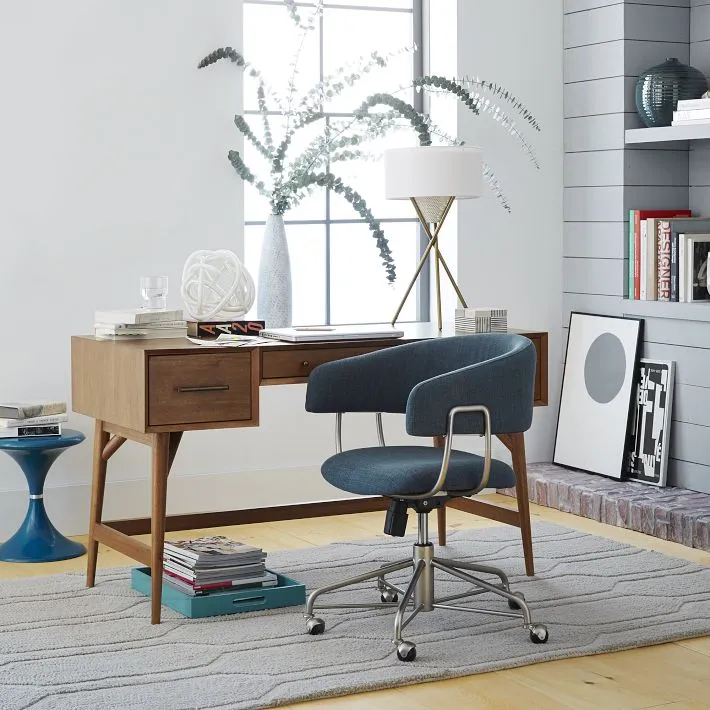 Call them bachelor pad essentials or modern man needs; I call them important! Whether collaborating on a dream home with the wife or creating an epic bachelor pad, here is a list of the things every man needs at home.
1. A place to sit and eat (a coffee table doesn't count)
You can't maintain the eat-at-the-coffee-table lifestyle forever. A dining room table, even if it's a small one, makes it easier to entertain.
Mid-Century Expandable Dining Table by West Elm
2. A beautiful chest of drawers
When you're in a smaller home or apartment, it can be a focal point in your living room. And when you move into a larger house, it can be your bedroom dresser. A beautiful chest of drawers is a great investment piece. Don't skimp on quality.
Copenhagen Reclaimed Wood 3-Drawer Dresser by West Elm
3. A desk that's part of your home
Whether you've got a dedicated home office or the desk is thoughtfully incorporated to your decor in another room, you deserve a space where you can work while enjoying the best light or the best views your home has to offer.
Mid-century Desk by West Elm
4. A bathroom that's your sanctuary
People tend to think that a luxurious bathroom is a female thing, but men all love and need bathroom amenities that are truly comforting.
5. Lighting options
Pendants, sconces, lamps, dimmers, three-way light switches—you want to be able to change your lighting appropriately. The kitchen needs a bright light for cooking but you'll want the option to dim if you're eating in there. Your bedroom and dining room need flattering light. Your living room needs a functional light for reading and in the bathroom, you need a strong light in front of your face to avoid shadows.
Framed Sculpture Pendant by West Elm
6. Seating that is not a sectional
When you think of a bachelor pad, you think sectional…generally a leather one, but people can still get comfortable in a way that isn't so expected. A sofa with chairs and ottomans is a great alternative.
Dunham Down-Filled Sofa by West Elm
7. Fabulous art
Having a piece of art will give life to a room. Keep it tasteful and sophisticated. Choose art that is representative of your unique style. Men tend to be so practical about their choices. So, it can be hard to convince them to take a chance with something bold that's not necessarily needed. But, when you take a risk on something, it can end up being a favorite piece.
Conveyor Adjustable Floor Shelf by West Elm
8. A stocked bar
This is a given. At a minimum, always have vodka and whiskey; either of these can easily be mixed with soda or water. Additionally, have a bottle of wine. As for beer, there is such a thing as too much. I mean this in the nicest possible way… Your frat days are over. It is time to upgrade your taste.
Mid-century Bar Cart by West Elm